Effortless, Reliable Janitorial Services by Cyclone.
Your New Bedford Cleaning Specialists
You're too busy running your business to worry about janitorial and custodial services. But you need a reliable, efficient, affordable cleaning company in New Bedford that can make sure your office or building is presentable to your clients and customers. A clean work area not only makes a good impression on customers, it creates a respectful environment for your employees.
Cyclone has been providing janitorial and custodial services to companies and building owners for decades. Our employees are all regular Cyclone staff, trained by us and supervised by us. We offer a variety of janitorial services in New Bedford, including providing labor to do the odd jobs that don't fit into any category or job description.
Call us for all your building needs. We do it all, from small offices, to large factories and warehouses.
Because we're a family owned office cleaning business in New Bedford, we have a personal stake in guarding our reputation for excellence, quality, reliability and integrity. We stand behind our work, and you can count on it!
KNOW YOUR RIGHTS
In addition to a long history of dealing with office cleaning emergencies in New Bedford, our janitorial service professionals have created a solid reputation for excellence with many of the area's insurance adjusters. You have the right to choose your contractor. Don't take any chances. Tell 'em you want Cyclone! It's the only way to get your house Cyclone-clean.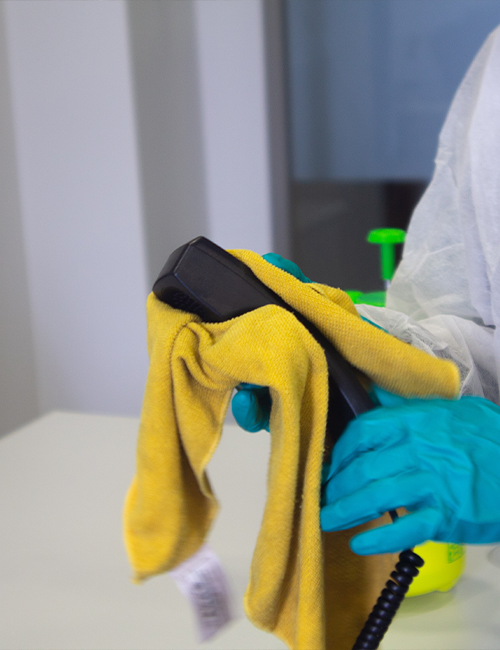 Latest News
Latest News from Cyclone Cleaning & Restoration Services
When disaster strikes your home of business, it's important to know that you have the right to choose your disaster restoration contractor. Cyclone Cleaning and Restoration Services of New Bedford, MA has over 40 years of experience in the New Bedford, MA smoke damage...
read more
Our Happy Customers
What our customers have to say about Cyclone Cleaning.
What our water boiler let go and flooded our finished basement, we were devastated. However, our insurance agent recommended Cyclone Cleaning and Restoration Services. They responded to our call immediately. Within a couple days they had the whole area cleaned up and restored. We can't recommend them highly enough!
Jeff W.
New Bedford, MA
I have used Cyclone Cleaning for over fifteen years, they have provided both commercial and residential services with excellent results. Timely, professional and just plain good at what they do. They are dependable and provide great service with amazing results. Whether it is the rock salt walked into the commercial carpets or the "gifts" left behind at home by red wine, kids or pets their expertise make it all disappear.
Carol Duphily
I use Cyclone Cleaning Services routinely for my cleaning needs. Cyclone Cleaning provides services like fire restoration cleaning, mold removal, mold testing, general construction clean up, general household cleanup, boats, airplanes etc. I have used Cyclone for all of the cleaning needs that I just mentioned and they do an especially good job. (Outside of airplanes, but if I had one I wouldn't hesitate to call Cyclone!) I have had everything from fires to leaks in buildings and apartments that I manage. Cyclone is extremely responsive and they provide a knowledgeable and extremely capable team of cleaning experts that know just what to do to get your property back into a safe and clean environment. Cyclone always makes sure to clean above and beyond what industry standards require for cleanup and restoration. I would recommend Cyclone Cleaning Services for any and all of your cleaning needs!
Ian Steen
Cyclone provides the best, personalized service that I've ever encountered. They did an entire house mildew removal for me that was both reasonable and flawless! They cleaned wooden doors that I thought I'd have to replace. I now call them for any rug or floor cleaning needs, knowing fully that the work will be outstanding and the cost very reasonable. I recommend them without reservation.
Bob Joseph
Fairhaven, MA
The best cleaning service, bar none. Carpets were cleaned to perfection in a very reasonable time, people are the best. I would consider no one else. Honestly.
P.M.
During a holiday weekend we had a freeze up in our fire sprinkler system. Therefore about 7 inches of water was introduced to our building. This caused considerable damage to our building. Ceilings floors walls and equipment.
Cyclone was on site very quickly brought in a crew and dried out all the water, rebuilt the space very professionally with expert sheet rockers, painting and carpeting. I would highly recommend Cyclone as both a cleaning service and one that can handle a building emergency.
Karen Variuer
Cyclone is a family owned, LOCAL business, so they take care of their customers. They are bona fide experts in hard floors, carpets and restoration work after water or fire damage. I love it when the guys come by for whatever job I may need. They arrive in marked vans and wear Cyclone shirts so you know you are getting the real deal. They are always professional and polite, not only with me, but with each other. A class act all the way around.
BD Yasny